Construction Equipment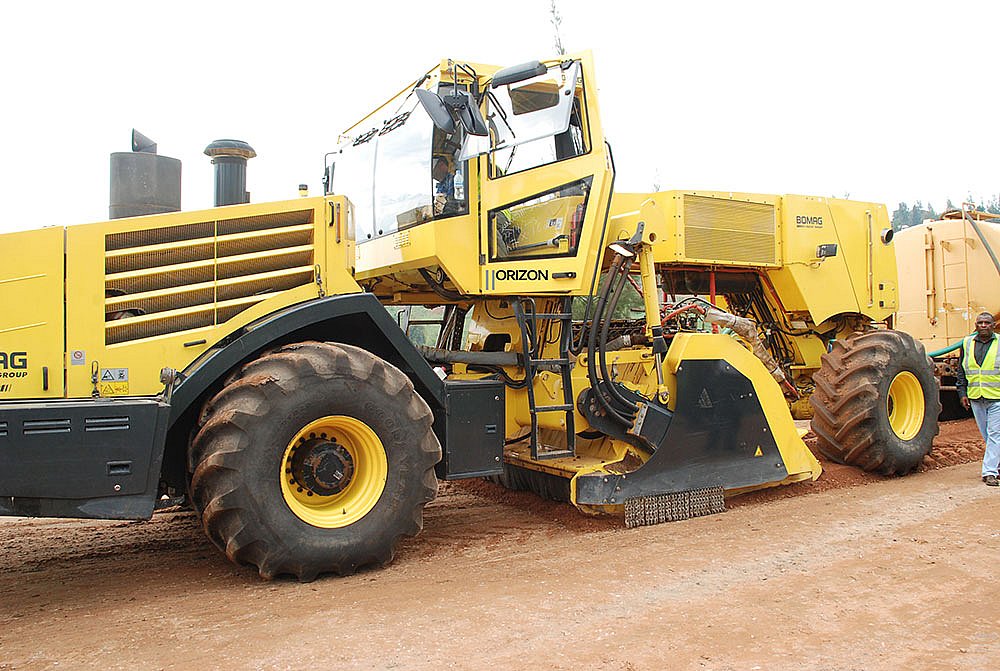 Skilled manpower and quality equipment are the backbone of fast and efficient execution of construction projects. Our construction equipment is the best on the market and our staff consists of highly trained teams. Horizon Construction organizes regular team training workshops as part of continuously enhancing its in-house capabilities. Our construction equipment is categorized into Heavy and Light Duty Equipment.
Horizon Construction owns a large fleet of modern construction equipment for asphalt concrete road construction, various light and heavy equipment for earth moving and real estate construction
Regular repair and maintenance is carried out at the company's well stocked and state of the art workshop by skilled mechanics. Consequently we ensure availability of the equipment and guarantee our clients top notch performance. Horizon Construction owns over 300 pieces of Light and Heavy duty construction equipment.
Heavy Duty Equipment
Also known as Earth Moving Equipment, this consists of mobile cranes,bulldozers, pneumatic rollers, tipper trucks and concrete mixers, to name a few.
Light Duty Equipment 
This consists of lighter equipment, such as concrete mixers. The company is also equipped with surveying tools such as total stations and theodolites.
Road Recycler Technology
A significant piece of equipment for Horizon Construction is the Bomag MPH-125, the first of its kind in Rwanda. The recycler significantly reduces the cost of Asphalt Concrete Road Construction by an average of 30% compared to conventional road laying methods. It also significantly reduces execution time by more than 40%. as a result, it means that Horizon Construction benefits from reduced site engagement and a reduction in operational Costs.
More importantly, the recycler contributes to environmental protection as using the machine does not require additional murram or quarry stones. An incredible amount of raw materials is saved seeing as the recycler requires only 5% of stone base compared to conventional road construction resulting in a 95% net saving.